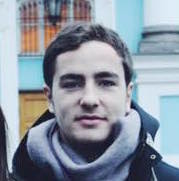 You just found the boring part about the writer's life
I'm Victor, a French guy born in London and raised in Paris (0% English, 100% French thankfully). I studied Engineering & Data Sciences, and I spend a lot of time playing rugby or the piano and running.
In September 2015 I started a one year internship in a predictive marketing company in the Silicone Valley, AgilOne. It was a very exciting experience. I got to learn a lot about the startup culture and the tech industry, both are topics I have been actively following ever since. Now I'm heading to Barcelona to start my end of course internship in one month, hopefully I'll have fun there!
Do you have a question for me? A heartfelt love message you want to share? Put it in the comment section below or shoot me an email at challier.victor@gmail.com! Now you're done with the boring part and you can enjoy your read, take care!